General Surgery | Robotic Pancreatic Surgeon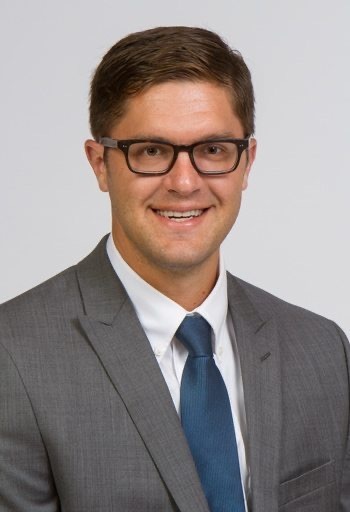 Hepatopancreatobiliary (HPB) Surgery, Robotic Surgery, and Interventional Endoscopy/ERCP
Dr. Tierney is an award-winning, published, and fellowship-trained surgeon who treats patients from the Northern Front Range and Eastern Plains of Colorado, Wyoming, and Western Nebraska. His particular interests include:
Pancreatic cancer

Cystic neoplasms  of the pancreas

Severe pancreatitis with complications

Pancreatic pseudocysts

Chronic pancreatitis

Cholangiocarcinoma

Indeterminate biliary strictures

Choledocholithiasis (bile duct stones)

Biliary reconstruction for bile duct injuries

Gallbladder disease

Liver surgery for primary and metastatic tumors

Colorectal surgery

Hernias

Interventional endoscopy with ERCP

Robotic surgery

Trauma and general surgery
When you are in need of surgical care, Dr. Joshua Tierney knows you want a surgeon who is both highly experienced and also treats you with personal care and attention. Dr. Tierney is board-certified in General Surgery and fellowship-trained in Hepatobiliary and Pancreatic Surgery.
He has a reputation for success that includes both routine general surgical procedures and complex surgical oncology. Going through a medical crisis is one of the most stressful challenges that life can bring, and the surgeon you entrust to navigate your journey back to health is of utmost importance. Dr. Tierney strives to give comfort and hope to you and your family in the midst of these challenges through his thoughtful, patient-oriented approach to care.
Medicine is not just a job for Dr. Tierney. He does not "clock out" when he leaves the hospital. He is dedicated to his patients beyond typical expectations. He is known to give his personal cell phone number to his patients so they can contact him directly in case of emergencies and is always willing to double book his clinic schedule so patients with urgent needs can be seen.
As his patient, he will communicate with you clearly so that you have all the relevant information you need to make the right choice. Dr. Tierney wants you to feel like you are the only patient he has. He wants all his patients to feel like they received the best surgical care they could have received, to feel like their surgeon truly heard their concerns, and to feel confident in their decision to choose him as their surgeon. 
Hepatopancreatobiliary (HPB) Surgery, Robotic Surgery, and Interventional Endoscopy/ERCP
Bachelor of Science Purdue University (2006)
Doctor of Medicine Indiana Unveristy School of Medicine (2011)
Pancreatic cancer and pancreatic cysts
Pancreatitis
Biliary reconstruction
Reflux, peptic ulcers, esophageal motility disorders
Hernias
Interventional endoscopy with ERCP
Minimally invasive surgery
Trauma and general surgey
Pancreatic cancer
Pancreatic denervation
Pancreatitis
Endoscopy
Surgical workforce issues